Current Members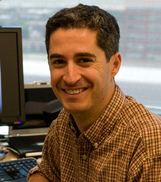 Chad Pearson
Assistant Professor
B.S. University of California - Santa Barbara
Ph.D UNC Chapel HIll
Postdoc University of Colorado Boulder

Project (when in the lab): Organizing ciliary arrays.

I like: data, soccer, skiing, camping, music, running

---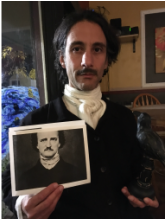 Alex Stemm-Wolf
Lab Badass
B.S. Oberlin College

Project: Alternative splicing in centriole duplication.

I like: Literature

---
Marisa Ruehle
Postdoctoral Fellow
B.S. University of Denver
Ph.D University of Colorado Anschutz Medical Campus

Project: Understanding the mechanisms of basal body assembly and basal body structure

I like: talking science over beers, playing with my dogs, weight lifting, and enjoying the great Colorado outdoors in any way possible.

---
Divya Ganapathi Sankaran
Cancer Biology Graduate Student
B.S.

Project: I am investigating the role of Cep135 in centrosome amplification leading to tumorigenesis.

I like: cooking, talking, reading

---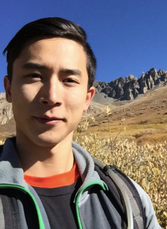 Anthony Junker
Cell, Stem Cell and Developmental Biology Graduate Student
B.S. Chaminade University of Honolulu

Project: Investigating the role of cortical microtubule structures in ciliary organization

I like: climbing mountains, snowboarding, mountain biking, and nerd stuff.


---
Past Members
PhD Students
Brian Bayless (UC Davis)

Masters Student
Mary Pinter (National Jewish Health)

Professional Research Associates
David Abuin (Who knows?)
Kristin Dahl (Graduate Student - CU Anschutz Medical School)
Krystal Haislop (Graduate Student - U Penn)

Summer Students
Michael Anthony (Undergraduate Student - CU Boulder)
Houng Nguyen (Medical student - CU Anschutz Medical School)
Andrew Pham (Medical Student - CU Anschutz Medical School)
Dayo Sogunle
Gabe Tauber (Undergraduate Student - CU Boulder)

Rotation Students
Stephanie Bonney
Bonnie Bullock
Patrick Cherry
Senthilnath Lakshmana Chetty
Michael Cortazar
Lydia Heasley
Abitha Jacobs
Michael Olenek
Andrew Weems